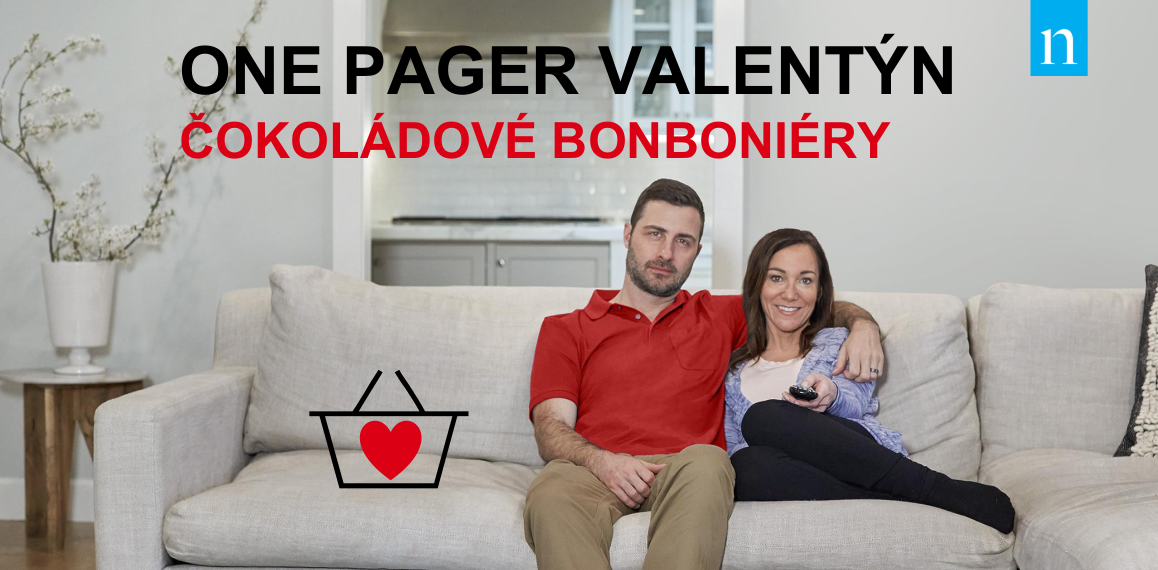 I když se Valentýn v dnešní době čím dál tím častěji spojuje s hmotnými dárky, stále k němu neodmyslitelně patří i sladká pochoutka. Potvrzují to také údaje agentury Nielsen, která sleduje prodeje v maloobchodních prodejnách s potravinami a smíšeným zbožím.
Největší tržby přitom v rámci čokoládových  sladkostí dosahují během valentýnského týdne bonboniéry, pro které je svátek zamilovaných, hned po vánočních svátcích, druhým nejvýznamnějším prodejním obdobím v roce. Z celkových tržeb za čokoládové sladkosti si bonboniéry v období Valentýna ukrajují až 46 %, zatímco po zbytek roku je to průměrně necelých 30 %. Valentýn má na svědomí, že obrat za bonboniéry se téměř zdvojnásobí ve srovnání s průměrným týdnem v roce. Tržby rostou i vzhledem k rapidnímu nárůstu prodejů v akcích – zatímco v průběhu "nesvátečních" týdnů se podíl promočních prodejů čokoládových bonboniér pohybuje kolem 50 %, během svátků a dalších významných dnů, jakými jsou Valentýn, Velikonoce, Den matek, poslední červnový týden či Vánoce, se více než 70 % celého obratu realizuje ve slevě.
Češi utrácejí nejvíce peněz za bonboniéry v supermarketech a hypermarketech (shodně po 42% z celkového obratu), zatímco v maloformátových prodejnách pod 400 m2 utratí jen kolem 16 %. A o tom, že čeští zákazníci si mají z čeho vybírat, svědčí i fakt, že jen v průběhu minulého roku se prodalo na trhu v České republice více než 1300 různých druhů bonboniér. Na druhé straně je však zajímavostí, že až dvě třetiny celoročního obratu za čokoládové bonboniéry si  mezi sebou dělilo loni jen pět výrobců a v únoru jejich důležitost ještě narostla na 70 % (v abecedním pořadí Ferrero, Lindt, Mondelēz International, Nestlé a Storck) . Privátním značkám bonboniér se meziročně dařilo a dokázaly mírně posílit svou pozici – jejich aktuální podíl v obratu činí přibližně 13 %.
Zdroj a foto: Nielsen