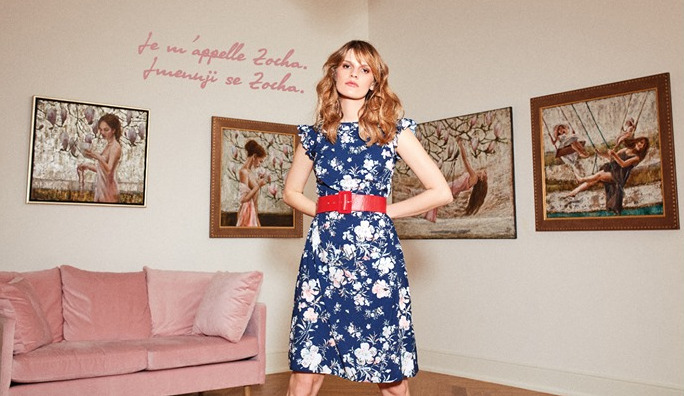 Český módní trh má svou jarní novinku – francouzskou fashion značku ZOCHA. Svůj první obchod se soft office kolekcí pro jaro a léto 2019 otevřela v Praze v obchodním centru Chodov v The Designer Gallery, kam nyní mohou směřovat kroky žen vyznávajících eleganci, jednoduchost, dobré střihy a pečlivý look v práci, ve společnosti i ve volném čase.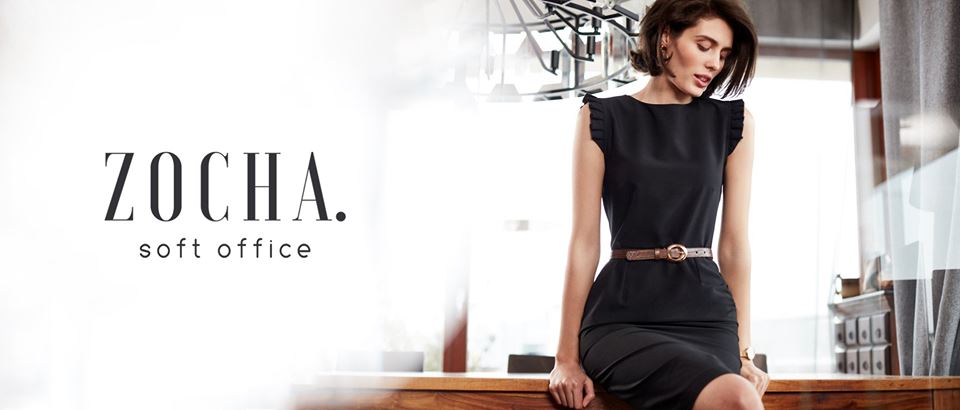 POČÁTEK Z FRANCIE
Praha, respektive Česká republika, je 11. zemí, kde se ZOCHA uchází o pozornost elegantně oblékaných žen. Domovem ZOCHA je nejen Francie, ale také šatní skříně dívek a dam všech věkových kategorií.
"ZOCHA je synonymem pro soft office módu v jejím praktickém i estetickém významu, každou z nás by ráda a stylově doprovázela při každodenní i výjimečné příležitosti," představuje brand Diana Obradovič, představitelka společnosti 3TL, která evropskou značku do ČR přivádí. Její kolekce se nesou v šarmantním stylu, jsou minimalistické
a nadčasové a souzní s mezinárodním mottem ZOCHA "Women is the key". Najdete
v nich nepostradatelné klasické kusy, jejichž styl překonává běžnou sezónnost. Každý jednotlivý kus od ZOCHA je pečlivě ušitý v lichotivém a uhlazeném střihu, aby decentně vystihnul ženskou siluetu. Obradovič ráda předpovídá: "Bestsellerem ZOCHA by tak brzy mohly být třeba byznys overaly, otázkou je, zda Češky upřednostní jejich jednobarevné nebo květované vzory."

KOLEKCE A NÁVRHÁŘI
První české seznámení se ZOCHA se nese v duchu kolekce pro jaro a léto 2019. Oblékne vás do jemných pastelových barev, květinových vzorů a radosti z nového ročního období. Na další závan ženskosti nebudete čekat dlouho, protože ZOCHA během roku nasazuje čtyři kolekce. Jejich sezónní looky vznikaly ve spolupráci s designéry módní školy VIAMODA, aby přístup ke kolekcím byl pokaždé trochu odlišný. Vždy se ale řídí základním tvaroslovím ZOCHA: žena, její nálada, osobnost a pohodlí jsou klíčem a nejvyšším měřítkem.
UN – DEUX – TROIS
Kombinovatelnost outfitů je známkou dobré soft office módy: "Pro aktuální kolekci i ty následující to znamená, že jsme prodejní asistentky školili nejen o brandu ZOCHA, ale také jaké kousky v různých kombinacích zákaznici představit, pokud by se nemohla rozhodnout," říká Diana Obradovič s tím, že další věc, na kterou se bude v ZOCHA dbát, je, aby asistentky rozuměly velikostem oděvů, věděly, jak by měl působit šatník manažerky oblékané u ZOCHA, a také, že office móda není jen o kostýmu, jaký je rozdíl mezi "strict dress code" a "casual dress code". "Umí doporučit 1 – 2 – 3 kousky, které postupně využijete během dne a nikdy v nich nepopřete význam příležitosti, ve které se budete nacházet. Může to být první pracovní pohovor, první den v nové práci, slavnostní inaugurace na vysoké škole nebo návštěva filmové premiéry," doplňuje za brand ZOCHA Obradovič.  
MATERIÁL A STŘIH
Na první pohled ženskost, na druhý jemné švy, detaily na rukávech, v pasech nebo výstřihu – tak zhruba vnímáte ZOCHA, když do obchodu vkročíte. Třetím vhledem do jejího konceptu je šití kolekcí v evropských zemích a také skutečnost, že pro Českou republiku byla současná kolekce objednána v příjemnějších materiálech s vyšším poměrem těch dražších. Setkáte se například s viskózou s nádechem elastanu, což je pro celodenní nošení praktické.
I tato kvalita řadí ZOCHA mezi vyšší třídu oděvních značek, která ji dostala na takzvaný "koberec" Centra Chodov. Outfit složený ze dvou kousků ZOCHA pro jarní pracovní den zde pořídíte s investicí okolo 4.000,- Kč. Může jít o vypasované byznys šaty a cardigan nebo sako.
SVĚT, FILM A TŘI GENERACE
Od roku 2018, kdy ZOCHA zahájila první prodeje, se rozšířila do 10 zemí. Na evropském trhu její brand zdůrazňuje inspirace v televizní seriálové produkci, například v loňském roce šlo o řady z právnického prostředí Suits (Kravaťáci), předtím si návrháři studovali série The Marvelous Mrs. Maisel, jiní pracovali s živějšími barvami oblečení Susan Morrow z filmu režiséra Toma Forda Nocturnal Animals.
Na českém trhu se ZOCHA bude více než na film soustředit na benefity soft office stylu – kombinovatelnost, minimalismus, design a skutečnost, že z obchodu ZOCHA mohou s nákupní taškou a ruku v ruce odcházettři generace žen pospolu.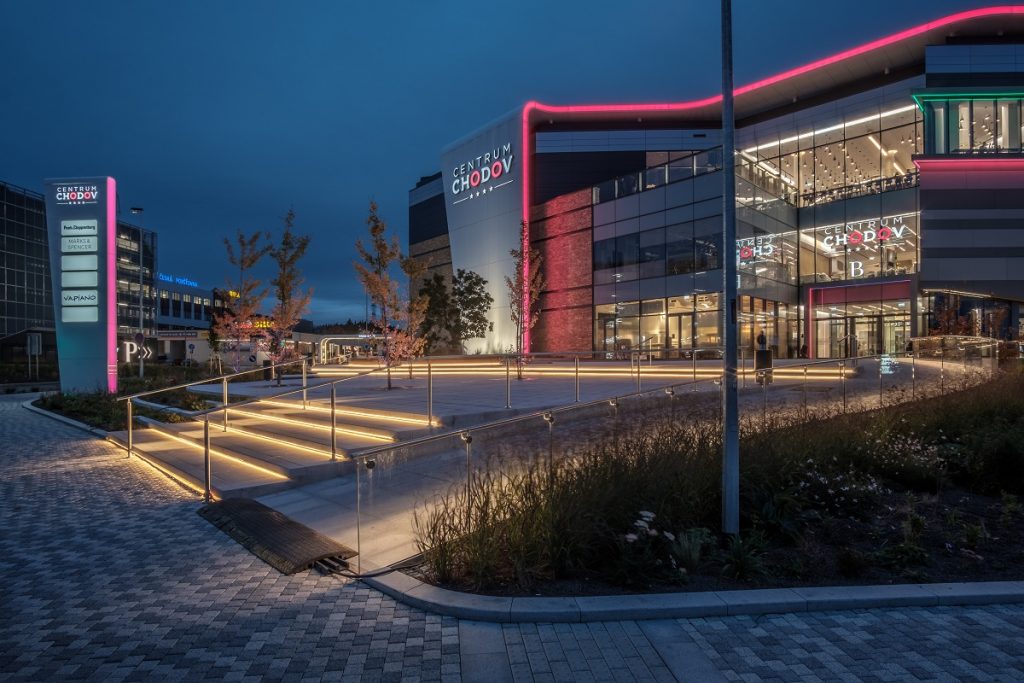 ROK 2019
Vstup ZOCHA na český trh začal v obchodním Centru Chodov a měl by pokračovat do dalších pražských pasáží a obchodních domů. Kromě kamenných prodejen se s jejím soft office stylem brzy setkáme i ve světě e-shopů. 
Zdroj a foto: ZOCHA, 3TL s.r.o