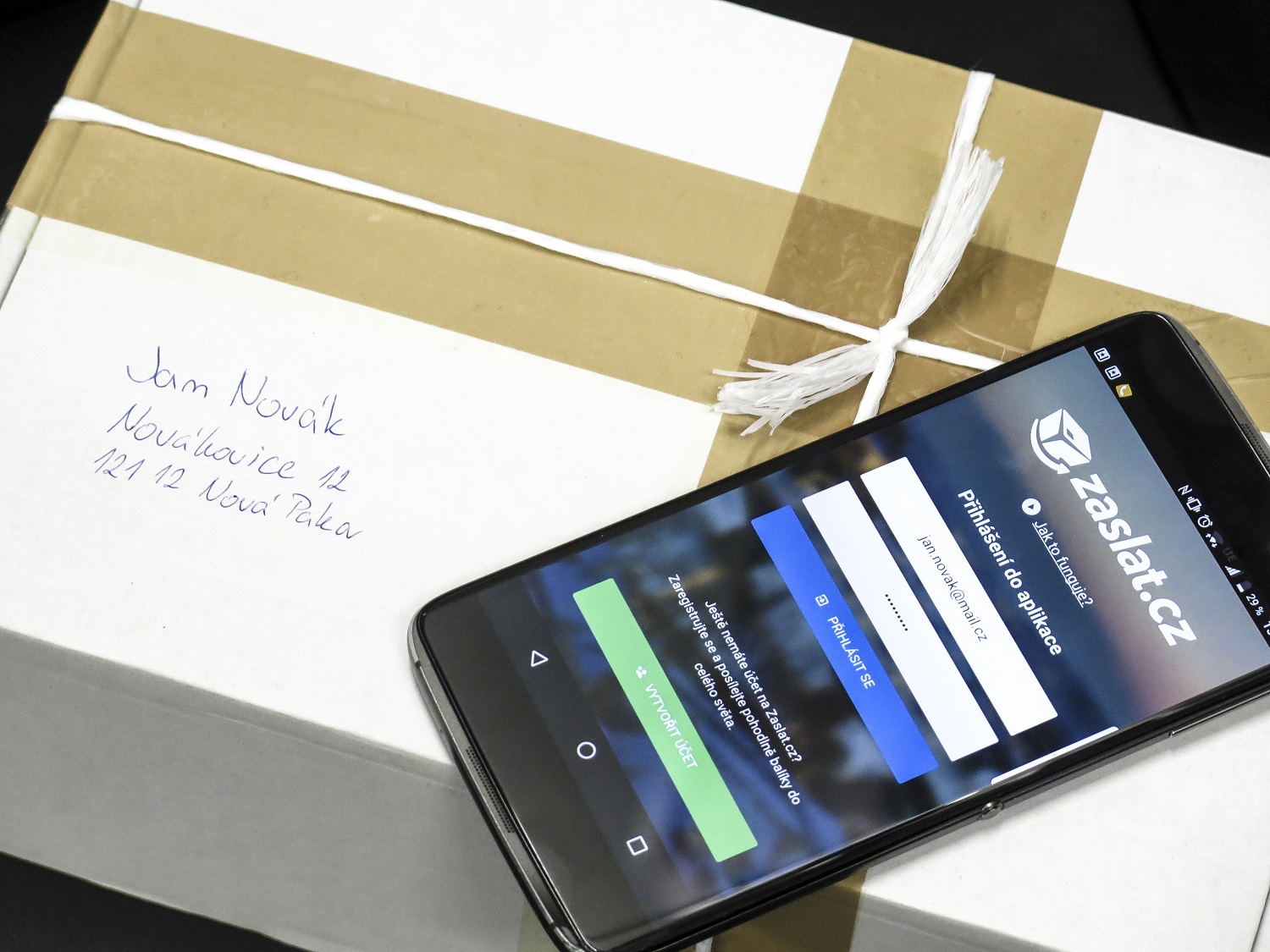 Češi v menších internetových obchodech, které nenabízí vlastní síť kamenných prodejen, stále nejčastěji volí jako způsob platby dobírku. Tento tradiční způsob placení zboží využívá téměř polovina (42 %) všech nakupujících, zatímco platbu pomocí bankovní karty využívá jen každý desátý zákazník. Ukazují to agregovaná data internetové přepravní služby Zaslat.cz, přes kterou odesílají zásilky malé a začínající tuzemské eshopy a která vloni zajistila přepravu více než 74 tisíců balíků. Podle Zaslat.cz navíc v menších e-shopech zájem o dobírku mírně vzrostl po zavedení EET pro online prodejce. 
"Ještě v loňském roce jsme evidovali mírný, asi pěti procentní pokles zájmu o dobírky. Aktuálně ale u našich partnerských e-shopů, které přes nás objednávají dopravu svého zboží zákazníkům, využití dobírek v jednotkách procent stoupá," míní ředitel Zaslat.cz Miroslav Michalko. "Některé menší e-shopy s ohledem na povinnost zavedení EET a s tím spojených externích nákladů na pořízení raději možnost platby kartou zrušily. Zákazníkům tak nabízejí jiné možnosti placení, tradičně právě dobírku a bankovní převod na účet." 
Převod peněz na účet obchodníka podle údajů Zaslat.cz volí bezmála třetina (29 %) nakupujících, zbylá pětina zákazníků si pak zboží vyzvedává a platí osobně v kamenných prodejnách.
"Menší e-shopy obvykle disponují maximálně jedním výdejním místem, často ale žádným. Online prodejci, kteří mají k dispozici zároveň síť kamenných prodejen, mají procento zboží objednaného k osobnímu odběru výrazně vyšší," říká Michalko.
To potvrzuje Michal Švihnos, z řetězce s elektronikou Expert Elektro, který provozuje kromě vlastního e-shopu také padesát jedna prodejen.
"Čtyři z pěti našich internetových zákazníků volí osobní odběr na prodejně, protože preferují zboží před koupí vidět, případně se s odborným prodavačem chtějí poradit o doplňkových funkcích," vysvětluje Švihnos.
Pokud ale nakupující v internetovém obchodu Expert Elektra upřednostňují doručení zboží rovnou domů, i zde nejčastěji volí dobírku, podle Švihnose v polovině případů. Podle Michalka určitou roli v popularitě dobírek hraje i starší generace nakupujících, která si rychle zvykla nakupovat online z pohodlí domova, ovšem ve způsobu placení zůstává konzervativní.
"Někteří zákazníci mají pocit, že dobírka je bezpečnější, protože platí až v momentě, kdy u kurýra fyzicky vidí balík. V praxi ale nakonec oproti platbě předem rozdíl není. Zákazník stejně musí zaplatit dřív, než zásilku může převzít a zkontrolovat její obsah," upozorňuje ředitel Zaslat.cz.
Zdroj a foto: Botticelli